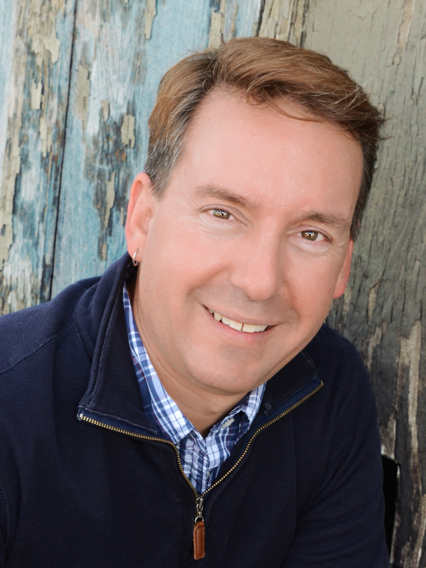 After 10+ years as a volunteer both behind the scenes and front of the crowd it seemed like the right time to run for the PASS Board of Directors. PASS is in probably the best condition in regards to stability, organization and in terms of growth that I've seen it in since I became a member in January 2002.  That's not to say I waited until it was running smooth before I jumped on for an express trip.  I've been a dedicated contributor and leader within PASS since that first Summit in 2002.  I've been there through political unease, financially-lean periods and hurricanes.  I've seen board members server out numerous terms successfully and seen others leave before their terms were complete.  I've seen the success and the failures and have learned from both.  I think that PASS and I have both now matured to a point where we are a good fit for each other.  While PASS is going strong there is always room for improvement.  I feel that our greatest asset is our sense of community… SQL Family… and that we have still greater strides that need to be made to use that sense of family to grow PASS.
In those years I've grown from someone just joining the technical sciences from a background in accounting and finance as a self-taught computer science newcomer into a Team Leader, Public Speaker, Business Owner, and Founder of my very own SQL Server and Professional Development Conference:  SQL Cruise.
It's because of my experience as a Business Owner, one of only two candidates that list that experience on their candidate profile page (Jen Stirrup being the other candidate), my long-standing relationships with parties both in PASS and with our management team at Christianson & Company, and my experience in all aspects of producing a technical conference and maintaining a technical community in SQL Cruise that I feel I am the candidate best-suited for a Board of Directors seat.  This is an important position and it comes with great responsibility.  This is not just about being a member of a technical community – it's about running a business as well.  As both a business owner and proven leader in the SQL Community I have those skills required to sit on your board of directors.
I've been a part of many SQL Saturday events and have also organized a few myself including the inaugural SQL Saturday Kalamazoo in 2011.  That event was regarded by Karla Landrum, Community Evangelist for the Professional Association of SQL Server (PASS), whom is responsible for oversight and organization of the SQL Saturday events as the best-organized SQL Saturdays ever produced up to that time.  When Penton Media was looking for someone with integral ties to the SQL Community and relationships to its brightest Technical Speakers and Community Leaders along with proven organization skills and a history of producing solid training events they came to me to serve as their SQL Track Leader for the 2013 Fall IT/DEVConnections conference.
It is my opinion that while the PASS Summit is the financial cornerstone for the association, the SQL Saturday events and regional events such as Relay, Nordic, and the local chapters are what drives membership and brings attendees to the annual Summit.  Therefore it's my goal to work to build the value of these regional events and local/regional communities and in turn contribute positively to registration at the annual summit and just as importantly, drive the sense of community for those attending Summit.
For those who wish to learn more about me please visit my official Candidate page, my CV via LinkedIn, and take the time to read what other Leaders in the SQL Community have had to say about me via the links below:
Application Responses for the Election Process
I'd like to publicly thank those friends and respected colleagues who provided recommendations for my candidacy as well:
Kevin Kline  Past President of The Professional Association for SQL Server and Director of Engineering Services at SQL Sentry, Inc:
I've been fortunate to know Tim Ford for many years. During that time, I've seen Tim develop and mature as a technologist and a leader. Tim has cultivated a variety of leadership skills that would be a boon to any director-at-large for PASS. He's been a long-standing and hard-working PASS volunteer across many projects and portfolios. He's developed and managed large budgets. He's designed, implemented, and maintained sophisticated, multi-year projects requiring many actors and components. He's successfully launched his own entrepreneurial efforts and seen those come to fruition. Most importantly, Tim is able to see the big picture and understand the strategic implications of important decisions without becoming bogged down in the details. Tim will make a great addition to the board of directors and I strongly endorse his candidacy.
Rob Farley  Current Board Member of The Professional Association for SQL Server and Owner/Principal at LobsterPot Solutions:
Over the past few years I've seen Tim Ford support and serve the SQL Server community in a variety of ways, both within PASS and outside it. I'm confident that his dedication to the people in the community is completely altruistic, and that he will do an excellent job serving as a PASS Director if elected. When I ask myself which people in the community I would happily see on the PASS board, Tim is definitely one that comes to mind. He leads the community already and has put initiatives in place. He achieves, but with a focus on the community.

Allen White  Leads SQL Server Consulting Practice with Upsearch, Co-Founder of North Ohio SQL Server User Group:
I first met Tim Ford after a session at the 2006 PASS Summit in Seattle. In the years since then I've known him to be a dedicated and tireless advocate for PASS and the SQL Community in general. His organization and management of SQL Cruise for years, of the Kalamazoo SQL Server Users Group, the Kalamazoo SQL Saturday, and now his lead position for SQL Connections show him to be a man who can handle the kinds of responsibilities required of someone trusted with the duties of a PASS Board Member. I give my heartfelt recommendation to Tim Ford for a position on the PASS Board of Directors.
I would also like to thank Lori Edwards, Wayne Snyder, and Aaron Bertrand for their words of recommendation that can be read within the aforementioned Application for Election.
Thank you for your consideration and thank you for visiting my little corner of the Internet.
– Tim "SQLAgentMan" Ford