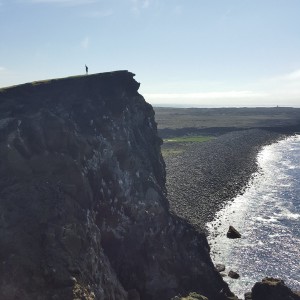 First of all let's hope that never happens – growing up that is. To me that signifies an end of trying. The mic drop as it were on life. Hell, my Grandfather towards the end of his life in his late 80's still wanted to shuffle off this mortal coil "being taken-out by a jealous husband." He never quit living until the end and continued to enjoy life and experience new things right up until the end. So perhaps this article should not be about growing up but rather
How do you want to grow?
Now is a great time to change or grow your career. Why do I say that? Because it's always a good time to change and grow your career. Regardless of industry, technology, skill, or interests learning something new and possibly shifting to a new profession broadens your attractiveness to those looking to hire and reinvigorates you at the same time.
I've been in the same career path of Database Administration for almost 17 years now. Before that I was in cost estimation and programming. Prior to that I was in graphic design and was responsible for millions of teenage boys all over the world never getting a cheap thrill from lingerie magazines and fashion catalogs due to my mad Photoshopping skills. All that with a degree in accounting and finance.
You're not bound by your formal education – just by your fears for change and your levels of passion for growth and experiencing new things.
As I return from a ten day trip to Iceland …that turned into a twelve day trip to Iceland with a 2 hour side trip to JFK airport and twelve hours in a museum in rural Iceland that was devoted to Of Monsters and Men, The Sugarcubes, Sigur Ros, and then the other 50 bands of Iceland you never heard of… I stopped into a bookstore inside the Minneapolis airport as I tried to enjoy a final eight hour stint in one last airport before returning home. I ran across a cover story in the latest Money magazine that focused on the most lucrative skills for professionals today. I'm always a sucker for these kinds of articles – using them as a sort of benchmark on a "did I do the right thing in my career" scale to confirm that a career in data was a good move financially. I found it interesting that in the top four, three were data and analytics focused:
1 –  SAS
2 – Data Mining/Data Warehousing
3 – Search Engine Marketing
4 – Data Modeling
Furthermore there were many skill in the top fifteen on the list that are important in the realm of consulting services and/or data-skills aligned:
5 – Contract Negotiation
6 – Software Development
7 – Strategic Project Management
8 – Strategic Planning
9 – Technical Sales
10 – Customer Service Metrics
11 – Financial Analysis
14 – Business Analysis (Analytics)
15 – IT Security & Infrastructure
I would say that based upon my successes in database administration, consulting, leading a strong team of DBAs, application development, and running a successful training event company in SQL Cruise I've ticked quite a few of these skills off the list. Data analytics is of great interest to me since it fills the gap between my creative side and the analytical side of me that needs to take lead most days in my current career. Perhaps that is where my career is headed as I do know I don't want to be solely a Database Administrator until I'm prepared to retire. Just because you're good at something doesn't mean you're always going to be engaged and captivated by it. When it ceases to be fun that's a signal that it's time to expand your horizons.
Am I being a bit reflective and perhaps melancholy? That may be a bit strong but I do find that after taking a break away from my routine I do tend to refocus myself personally and professionally. One does not travel without growing with the new experiences you encounter on the road. I find myself doing that now and this article was an impetus for what you're reading now. I know I'm not alone. Many of my friends and peers have gone through career changes in the past year. Some have been successful and others not. But regardless they all took the leap of faith to grow and try new things.
And isn't that what life is about?