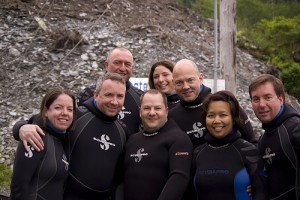 This past weekend marked the last of my scheduled travel for SQL Server training through the end of the year. I would have loved to have attended the SQL Connections conference in Las Vegas, having not been there since 2008, but commitments at home would not allow for it. Connections has a completely different vibe than SQL Saturday or the annual Professional Association for SQL Server (PASS) Community Summit. It's refreshing to see how many different ways we SQL Geeks can get our learn on. I'm quite sure I'll submit to speak at Connections in 2012 and with any luck will find myself out there next year.
SQL Cruise
Speaking of a different way to get your learn on, I'll have a couple of events that I own to contend with prior to next year's Connections offerings. Two SQL Cruises have been announced for 2012. There is a January 28th cruise that departs from Miami and over the course of seven days visits St. Maarten, St. Thomas, and Nassau. Along the way you'll also be learning SQL Server topics that include performance tuning, best practices, new features of SQL Server 2012, and SAN administration secrets just to name but a few.
Our Alaskan SQL Cruise departs from Seattle on May 26th for seven days of cruising Canada, Alaska, and the glacier fields of the Great White North. Don't let the location fool you though, we cruised the same time last year and had sun and 80+ degree days the entire trip. We even did a bit of snorkeling in Ketchikan, Alaska! Full cruise itinerary information is available on the SQL Cruise website.
The Trainers
As has been the case since the first SQL Cruise in 2010, we have a solid crew of SQL Server Professionals joining the list of Educators in 2012. Brent Ozar, MCM, MVP; Aaron Bertrand, MVP; Jeremiah Peschka, MVP; and Kendra Little, MCM will once again be joining me on the cruises in 2012. I'm also planning a few suprises in regards to additional guest speakers so stay tuned here and at SQLCruise.com for details. For a current list of abstracts from which the final training list will be culled you can check out our abstracts.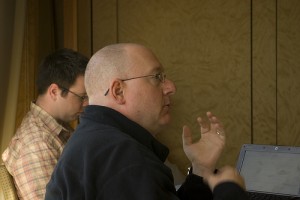 Selling this to Your Manager
So why a SQL Cruise? If I'm a Manager why would I ever consider approving funding one of my SQL Server DBAs or Developers to take a cruise? Well, while it's understandable Management may have a hard time getting past the "Cruise" concept they need to understand that they're getting training by top professionals in the SQL Server Community. Sure this same type of training is available in land-base settings. Sure other SQL Professionals with similar credentials are providing that training too. However on a SQL Cruise you're also getting this training at a discount over those land-based options.
SQL Server training is typically held larger metropolitan areas. It's quite difficult to find hotels in these settings that are less than $200 per night. Add your typical per diem allocation for food, taxi or car rental, parking, and so forth and you're easily reaching the $300-$350 per day cost for travel and that doesn't even include the cost of training!
Furthermore while on a SQL Cruise all your meals are included; you don't have a car to park either. Best of all the accommodations and service are four-star in quality and the cost is akin to a two-star hotel. On our Miami cruises we have rooms available for around $100 per night. The Alaskan cruise's rooms tend to be slightly more expensive but you can still get a balcony room for around $200 per night and remember that includes your meals. When comparing cost of travel between a land based training offering and a SQL Cruise we are clearly the wisest choice.
As The cost of training is a deal as too! Consider that each of our trainers is a Microsoft Certified Professional. They are Microsoft Most Valuable Professionals (MVPs), Microsoft Certified Masters (MCMs) (of which the ranks worldwide are rarer than rare) and are leaders in the SQL Server industry. You have access to the prepared training they provide while in our classroom and to one-on-one consultation time the remainder of the cruise time. Have a difficult problem you've been working to resolve on your own back in the office? Chances are good it will get solved while on the cruise either by one of our Educators or one of your fellow Cruisers. No expensive consultation fees like you could expect for this level of access and assistance back in the office. Face-to-face with those who hold the answers, networking, life-long friendships, and connections. All this training and consultation opportunities as well as valuable networking opportunities for a week for only $895. That is how you sell a SQL Cruise to your Manager.
Our Corporate Partners
How are we able to keep this price so reasonable? Are we cutting corners elsewhere? Definitely not. Since our first cruise we've partnered with some of the best companies providing products and services to the SQL Server Community. Our corporate partners have a long and solid history of supporting the community and have done so with SQL Cruise as we now head into our third year. Without the support of SQL Sentry; Red Gate; Idera; Brent Ozar, PLF; your SQL Cruise training would easily be twice as expensive as we offer it to you now. Please take a moment to visit our sponsors page and take the time to see what our partners have to offer the community (including free diagnostic products, training, and educational articles at their individual websites. If you're interested in sponsoring the 2012 SQL Cruises you'll also locate our 2012 Sponsorship Plan there as well.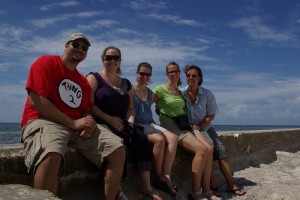 Not Just another Conference
SQL Cruise is not just about the classroom and the prepared training. If so we would pack as many of you in classrooms in a training facility as we could. No, this is about fostering an intimate and personalized training solution while in class but the class time is built on a foundation of networking opportunities. Networking is what I find to be the real value of conferences (and yes I say that even though I am a conference speaker). You learn while in class, but you get solutions when you network. Invariably I attend a conference and get ideas while in a classroom setting, but I solve problems while talking with friends and educators. Two things about the SQL Community I love: we can't help talking shop and we love to help solve problems – they don't even need to be our own! That is why we cap the number of attendees on a SQL Cruise at 15. You read that correctly: we take 15 of you with us on a SQL Cruise and no more. At the end of each cruise we ask if that number is still an appropriate value to the Cruisers and we're always told that if we had a larger group the magic would fade.
What can you expect from a SQL Cruise?
I recommend checking out our little primer on What to Expect When You're SQL Cruising. So will I be seeing you on a SQL Cruise in 2012? I can't figure out why I wouldn't! If you want to join us, check out how to secure your stateroom and register for one of our 2012 SQL Cruises.