2014 Is Dead, Long Live 2014
No, this is not the matter of me forgetting to write the correct year on my checks… I don't write checks (or fax documents or wire money or send telegraphs).  Why declare your goals/resolutions at the early onset of a new year when you're prone to falter in their attainment when you can set them based upon your experience over the past year?  Time is relative anyway.  Years end all the time – every year actually – but the only things that make 12/31/xxxx different than 1/1/(xxxx+1) pertain to taxes and changing a calendar page.
Resolution #1 for 2014 – Be the Best Me Anyone Has Ever Been
Crushed it.
Imagine a life so boring in which you never learn, grow, or change.  This is a goal I'll be setting every year end until I'm at the end of my years.
Resolution #2 for 2014 – Conquer Anxiety
Working on it with success.
In 2004 I was thrown onto a stage (figuratively) in front of thousands of people with a single day's notice.  That's a lot for an introvert to take.  However, like that first free sample of Molly (that's a thing, right?) I got hooked despite my fears and that's grown into this speaking/training/consulting/traveling thing and all the wonderful things that have emerged from that single, pivotal event.  The flipside of that lucky coin though is that the things I've grown to love doing involve a great deal of spotlight time and for an introvert that's an anxiety-riddled situation which has built-up and compounded over the years.
Introverts don't crave the need to be alone and shun groups, crowds and the spotlight.  That's a misconception.  Many individuals you would think are extroverted (using the popular definition of the word) are actually Introverts.  What these terms really apply to is the answer to the question of "Where do you draw your strength and recharge?"  Introverts do this by retreating to familiar territory for some alone time – Extroverts get in front of a crowd to energize themselves.  I love people and love being in big groups with friends.  I charge my batteries for doing so by retreating.  If you see me disappear from a social environment for a bit of time it's just so I can juice back up and jump back in.
After the flurry of activity that is the annual PASS Summit I took a "road" less traveled back home: the Empire Builder train through the Northern regions of the United States from Seattle to Chicago with Allen White (t|b).  It was 3 days for introspection and peace and a new experience that was very valuable.  Photos as seen through the windows of my sleeping room and on train platforms between Point A and Point B are available here.
You can only imagine what this can do to someone's mental state and it's taken me a while to even see this is an issue.  It's an issue I'm making measured improvements in identifying and taming.  2014 was a huge year for doing so.  Heck, I'm admitting it publicly and doing so is nothing I would have thought of doing a year ago.  Two years ago I didn't even admit that it was an issue to myself.
Resolution #3 for 2014 – Serve and Make A Difference
Crushed it.
Whether it's through SQL Cruise, the Professional Association for SQL Server and my role on the Board of Directors or Mentoring established and new SQL Professionals alike I feel I made a difference in the technical communities I hold dear:
We had the most-successful year in SQL Cruise history yet with doubling the attendance for any single event with our Caribbean SQL Cruise 2014.
Along with the rest of the PASS organization – an in particular Karla Landrum – we already met the goals for FY 2015 for my SQLSaturday portfolio at the 6-month mark.
I'm onboarding a brand new DBA (no experience necessary) as well as having my ear bent by established members and friends in the SQL Community (hopefully providing good advice in the process.)
Resolution #4 for 2014 – Expand My Network
Mega-Crushed it.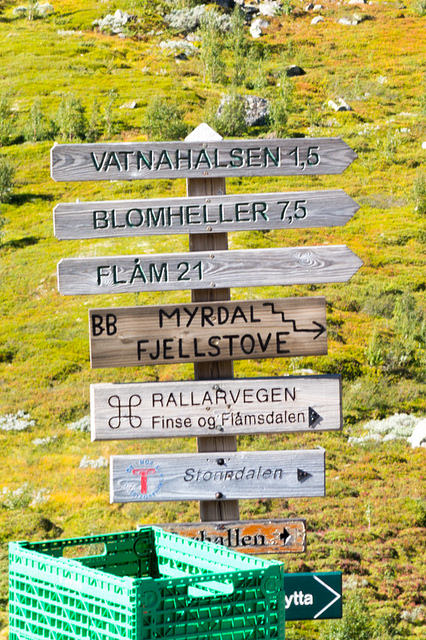 I spoke for the first time at a primarily-Developer-Centric event:  Code on the Beach.  This event was produced by two SQL Cruisers from the Caribbean 2014 event, Paul and Katie Irwin.  I see similar inspiration in what they're doing with this event in what I've done with SQL Cruise and I wish them much success.  I will hopefully be invited back.  Additionally I joined the ranks of Dun & Bradstreet's MVP Program, was a first time Speaker at SQL Bits in Telford, UK – which was also my first trip to Europe despite all the traveling I do – and attended and spoke at SQLSaturday in Oslo which accomplished the ability to extend my reach into the Nordic countries in Europe and see a part of the world I've desired to see for 20 years at least.  I also started writing 4 articles a month on various topics for SQL Server Magazine and continue to Chair the SQL/Data Track for their annual Dev/IT Connections Conference in Las Vegas.
This has laid the groundwork for 2015 plans:  a return to SQL Bits – this time in London, speaking at PASS Nordic Rally in Copenhagen, Denmark, SQL Cruise Mediterranean which takes us to Barcelona, Spain through the Mediterranean Sea, Italian coast, Cannes and Majorca back to Barcelona in June and hopefully a return to Oslo and perhaps a pre-con there to help subsidize the travel.
If there is one area to work on it's the local networking.  I know it sounds odd, but I know more about the data communities in places like Seattle, Oslo, Slovenia, Bulgaria, Florida and Nashville more than I do in West Michigan – Kalamazoo in particular.  That's something I need to work on in 2015 and beyond.  The path is being trodden-down though with a few events attended locally this past year.
Resolution #5 for 2014 – Above Everything Else Be Present in the Lives of My Family
Always Room for Improvement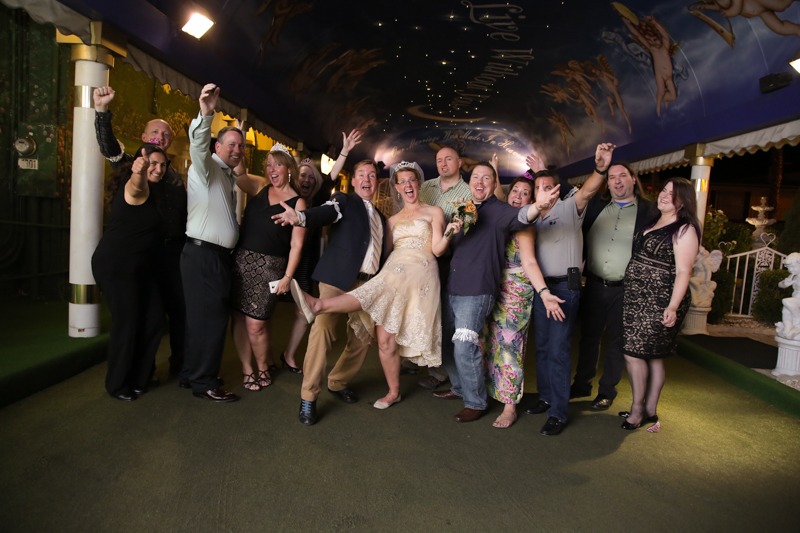 Whether it's dyeing my hair blue with my 14-year-old son Trevor or getting geeky with my 16-year-old son Austen I'm working hard on working less and getting more accomplished so I have more time to devote to those most-important in my life.  Oh and along with my lovely wife Amy (whom I celebrated my 20th anniversary with in Las Vegas along with a few close SQL Community Members in September) we are continuing to help in the Portage Central Band Boosters (where my sons' vastly different tastes meld in their shared love for listening to – and making – music.
Speaking of that… The Black Keys put on a great show.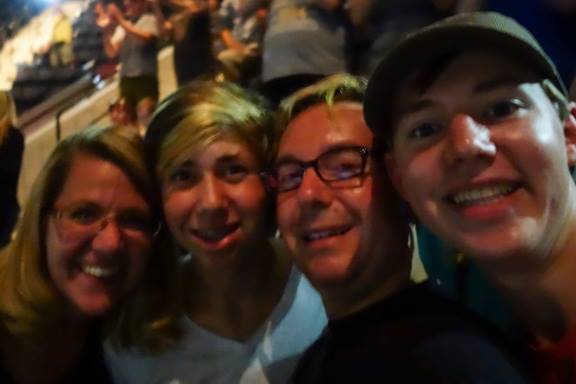 Time spent with those you love should never be considered spent time.  You're banking memories and experiences for those you're with and those they'll touch in the future.
2015:  ?
Time to flip the page on the calendar and start working towards those goals I'll be setting for next year just 365 days from now.  Happy New Year to you and those you cherish!
Oh, and Happy Birthday to the newly-married Mrs. Andrew Kelly (t|b) who turns 29 today, New Years' Eve 2014!
 Featured post image courtesy of Creative Commons license.