On the Twelfth day of Christmas I Give a Wish to You…Peace
It's OK to take a day off.
If you're following this series in real time you'll notice that the twelfth day of Christmas came on day thirteen.  That's because it's important to understand that if you work hard to secure, standardize, and harden your SQL server environment you can actually take a day off.  If something does break on the off chance then you should be alerted without having to sit in front of the monitor awaiting the next crisis.  All things considered – if you do your job and do it well then the crises you encounter in your career should be quite memorable – because there should be but a few of them.  I took Christmas off.  Most of you did as well (with a few exceptions I'm sure.)  Christmas should not be the only day you give yourself.  Remember that.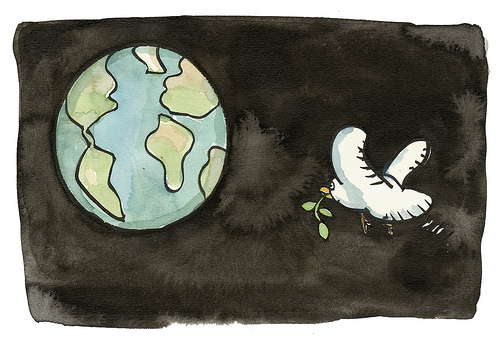 What I Want for Christmas.

I also notice that people of all beliefs tend to be more forgiving, courteous, considerate, and pleasant on Christmas.  I think that it's because those that Celebrate Christmas carry themselves in a more pleasant fashion this time of year and you end up getting what you give.  The spirit becomes contagious whether your Christian or Jew; a follower of Islam or The Flying Spaghetti Monster.  A believer in Santa Claus, Hanukkah Harry, or None of the Above in the Sky Above.  Agnostic or Believer it's my wish as someone who needs for nothing that we somehow manage to keep this spirit the other days of the year so that Christmas becomes the rule – not the exception.  Peace on Earth.  Goodwill to All.  No Exceptions.  Imagine that… it's easy if you try and it starts with each of us.
Thank you for reading this series – it's marks the first time I committed to a series of posts and kept to it until the end.