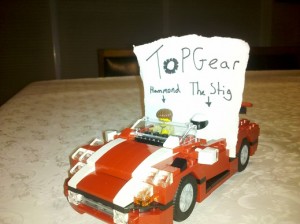 It's the final day of the Professional Association for SQL Server Summit 2010 in Seattle and after 4 days of Pre-Cons, sessions, networking, meetings, networking, and nights where your hours of sleep is almost equivalent to the ratio of DBAs::databases in your environment your ability to learn new things has just about hit its limit.
Then they roll out Dr. David DeWitt (web) for the final day's keynote.
Dr. DeWitt, Technical Fellow with Microsoft's Jim Gray Systems Lab, is (in my humble opinion) the best presenter that PASS brought to the table this year.  He presents deep, deep knowledge delivered in a manner that can be digested across all levels of knowledge throughout the audience. 
I can only hope that Dr. DeWitt's presentation on the topic of Query Optimization is going to be the initiator of oh so many conversations after this event.  Conversations about not only the topic of execution plans, optimization, selectivity, cardinalities, histograms, and tuples; but also why are we not seeing more presentations that provide this much value at PASS Summits, SQL Saturdays, SQL Connections, and all other available outlets for SQL education.  Granted, he's the Stig of this platform, but there needs to be more of this information and training available for the community – and not just for 1 hour a year. 
Dr. DeWitt's previous (2009) keynote is available here.
I also recommend the Microsoft Jim Gray Labs Facebook page as a resource (and the source of the slide deck for this presentation.)